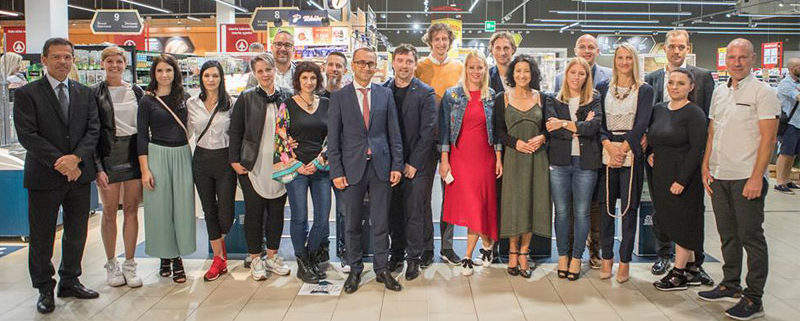 Marketing Magazin
Upoznajte proizvode slovenačkih preduzetnika koji će se takmičiti u trećoj sezoni preduzetničke inicijative "Štartaj, Slovenija" za nagradu »Hit produkt«. Novu sezonu ćete od oktobra moći da pratiti sa voditeljem Matijom Goljarjem na kanalu Pop TV.
Počinje treća sezona više puta nagrađivanog projekta »Štartaj, Slovenija«, gde učestvuju Spar Slovenija, Pro Plus, Formitas, NLB i Summit Motors Ljubljana. Cilj ostaje isti, a to je podrška domaćim preduzetnicima.
Na policama Sparovih centara možete da probate:
gotova smesa za palačinke Palačinke takoj!;
obrok sa žitaricama MUL'Ci Moje presne Granoledo;
mlečni namaz sa dodatkom voća i orašastih plodova Marmele;
sladoled štapići La Popsi;

dopuna ishrani Kolagen shot;

šampone i balzame za kosu 4kidsandusi
prirodni višenamenski sprej za čišćenje i negu kućnih ljubimaca Yanika.
Pobednici prethodnih sezona su prirodna krema dezodorans Nelipot (intervju sa osnivačima možete da pročitate ovde) i krema sa puževom sluzi Noela.
Uz najavu nove sezone dodajemo, da je projekat »Štartaj, Slovenija« prepoznala i stručna javnost. Između ostalog, osvojio je veliku nagradu na 26. SOF-u, srebrnu nagradu na takmičenju WARC Innovation Awards 2017, a Američka privredna komora u Sloveniji ga je u okviru programa Best of the Best proglasila  najboljom poslovnom praksom u privredi.