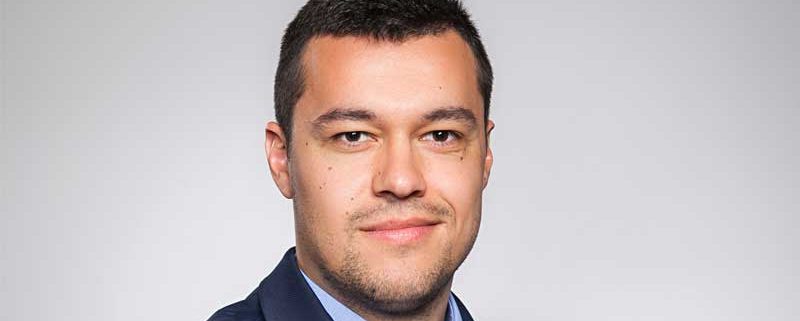 Konferencija "Prava mera medija"
Piše: Darko Jovančić,  Digital Account Manager Direct Media
U oktobru je u okviru Asocijacije medija održana konferencija, "Prava mera medija", na kojoj se pričalo o izazovima, preprekama, mogućnostima i generalnom stanju u Srbiji i regionu kada je reč o merenjima medija. Pored velike posećenosti, konferenciju je obeležilo i dosta aktivno učestvovanje publike, što je još jednom potvrdilo da je merenje u Srbiji i regionu aktuelna tema.
Jedan od panela na konferenciji na kome sam učestovao, "Svet baziran na impresijama", bavio se temom merenja na internetu, a pričalo se i o opštem stanju u kome se trenutno nalazi medijska i oglašivačka industrija.
Da li će dva mesaurement sistema u Srbiji (Gemius i Dotmetrics) doprineti podizanju kvaliteta merenja od koga ćemo svi imati koristi? Ovo pitanje je s razlogom otvorilo diskusiju.
Ako kažemo da je Srbija u samom vrhu Evrope i sveta po prosečnom vremenu koje korisnik provodi online, onda možemo vrlo lako i sa sigurnošću da kažemo da je ovo tržište sa dosta neiskorišćenog potencijala i mogućnosti, što znači da je prostor za napredak evidentan.
Pritom, svaka zdrava konkurencija unapređuje industriju i gura je napred. Samim tim i ova industrija nije izuzetak po tom pitanju. Samo prisustvo Dotmetrics-a i Gemius-a na našem tržištu unapređuje njihove modele merenja, što nama, agencijama i oglašivačima, daje relevantnije informacije i kvalitetnije insajte na kojima počivaju medijske strategije i planiranje medija. Sa te tačke gledišta, svakako ćemo imati korist i dodatni benefit. Ali, postoji jedna druga strana koja kaže da nije dobro imati dva sistema merenja u jednoj zemlji, nego jedan koji bi dao jasnu sliku i poređenje među sajtovima i koji bi isti model merenja primenjivao na sve sajtove. Tako da se od samog početka možemo složiti da nije sve crno i belo, već je potrebno uočiti gde imamo više benefita i koristi i da se shodno tome usmerimo.
Druga tema o kojoj se pričalo je to da li su očekivanja tržišta u smislu digitala opravdana, s obzirom da je ceo region pa i naše tržište težišno okrenuto ka televiziji. Da li će i kada kod nas digital moći da bude ravnopravan mediji?
Često se u poslednje vreme vodi polemika zašto je udeo digitala niži od udela televizije kada je u Evropi i svetu to drugačije. Da li digital zaslužuje veći udeo u media mix-u? Pomalo smo se u celoj toj polemici udaljili od suštine posla, a to je doprinos ostvarenju medijskih i biznis ciljeva oglašivača. Tržište u regionu je više okrenuto televiziji,  jer smo mi TV-centric orijentisani. Još ako tome dodamo to da je reach na televiziji jeftiniji nego na video oglašavanju na internetu, odgovor da je TV medij koji je okosnica za brand awareness se sam nameće. Međutim, da li je ovo uvek tako? Naravno da nije, jer suština je naći idelan media mix i on nije unapred definisan, nego je prilagođen za svaki brend. I ne samo za svaki brend, nego i za svaki cilj kampanje.
Nisam za to da Srbija i region preko noći dožive promenu sa TV-a na Digital samo zato što to tako rade na zapadu. Moramo biti svesni da nismo zapad, da ne delimo njihove navike i nije poenta da na silu forsiramo jedan kanal. Istakao bih još  jedan podatak. A to je da je 2008. u Srbiji udeo digitala među ostalim medijima bio 1%, a iste te godine udeo digitala u Velikoj Britaniji je bio 19%. To je proces do kog se ne dolazi preko noći i svakako ne na silu. Ako nam je cilj performance i hard sell, svakako bi digital bio u fokusu. Jer na digitalu možemo do sitnih detalja izmeriti učinak i optimizovati u toku kampanje, što je jako bitno.
A da li digital opravdava svoja očekivanja? Apsolutno.
Treća tema koje smo se dotakli je kakav je naš odnos prema globalnim gigantima, kao što su Facebook i Google koji su sve prisutniji. Da li ih vidimo kao pretnju ili kao priliku?
Mogu da kažem da ih agencije i oglašivači pre svega gledaju kao jedne od partnera sa kojima sarađuju u svrhu ostvarenja ciljeva. Oni su realnost kojoj treba da se prilagodimo. Ne bih olako rekao kako su Facebook i Google toliko superiorni u odnosu na ostale kanale, jer svaki kanal ima svoje prednosti i mane. Tako imamo situaciju na Google Display mreži da je lošiji viewability u odnosu na banere na lokalnim sajtovima (local display). A svi smo svesni koliko je viewability bitna awareness metrika.
Sa druge strana velika komparativna prednost Facebook-a i Googl-a je specifično targetiranje i jako niska cena koja je često i presudna. Svakako za našu ekonomiju i domaće tržište je u interesu jačanje domaćih sajtova i publisher-a kako bi što bliže parirali velikim igračima koji su sve prisutniji. Direct Media je jedna od agencija koja prepoznaje napore domaćih publisher-a i uvek se trudimo da izađemo u susret i zajedno radimo na jačanju njihove medijske infrastrukture.