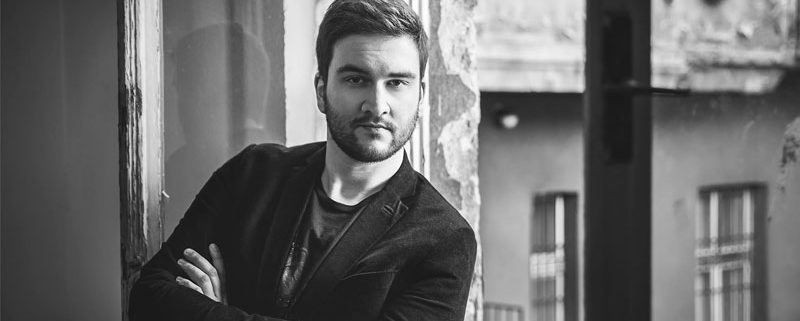 Original
Piše: Miladin Stojadinović, content specialist u Fusion Communications
Kol'ko košta?
Gde ima?
KAKO VAS NIJE SRAMOTA…?
Jeri može neki poklon, ja sam naveći fan?
Prevara!!!
Kada ste Community Manager većeg brenda ili kompanije, posle izvesnog vremena na ovu vrstu poruka neminovno dobijete tikove. U duhu dobre poslovne  prakse i u skladu sa opisom vašeg posla, svakom fanu/korisniku/kupcu morate odgovoriti kulturno i tačno, besprekorno igrajući ulogu pažljivog brenda, otvorenog prema svojim pratiocima. Na isti način i sa istom dozom entuzijazma potrebno je odgovoriti i na pitanja za koja mislite da su najgluplja na svetu, a takvih pitanja nekada ima BAŠ mnogo. Svetlost na kraju mračnog community tunela već se uveliko nazire i to u vidu chatbotova. No krenimo od osnovne definicije…
Chatbotovi su vrsta servisa/softvera koji rade na osnovu predefinisanih pravila ili uz pomoć veštačke inteligencije, a integrisani su sa nekom chat platformom.
Njihova popularnost i ekspanzija odgovor su na činjenicu da je broj korisnika chat aplikacija nadmašio broj korisnika društvenih mreža. A gde ima publike – ima i inovacija.
Da se odmah razumemo, daleko smo od toga da vodimo duge i emotivne razgovore sa našim operativnim sistemima koji imaju glas Skarlet Johanson, ali možda naša "Black Mirror" budućnost i nije toliko daleko koliko mislimo.
Razvijanje chatbotova će ne samo olakšati posao Community Managera širom sveta, automatizacijom odgovora na standardna pitanja koja dobijaju, već će i kreativcima dati prostora da kroz chat platforme razvijaju neverovatan storytelling koji će brendove u intimnijem online prostru, kao što je inbox, još više povezati sa korisnicima.
Odličan primer je promocija druge sezone TV serije "Humans". Umesto već toliko puta viđenih promo alata, priča o Sintovima (čovekolikim robotima koji uz pomoć veštačke inteligencije razvijaju svest poput ljudske) implementirana je putem Facebooka, kroz impresivan Inbox storytelling zapakovan u standardno iskustvo sa korisničkom podrškom.
Targetiranim fanovima serije pojavljivao se Facebook oglas koji se predstavlja kao kompanija zadužena za izradu ovih robota, uz obaveštenje da putem Inboxa mogu prijaviti Sintove sa fabričkom greškom. Ako se "upecate" i javite putem Inboxa, "Humans" vas uz pomoć predefinisanih pitanja i potencijalnih odgovora koje dajete vodi kroz uzbudljivu interakciju sa članom njihove korisničke podrške koji se tokom razgovora sa vama "budi" i moli da mu pomognete da pobegne iz korisničkog centra kompanije u kojoj se nalazi. Vizuelni elementi (tlocrt firme sa potencijalnim izlazima) dodatno su obogatili priču zbog koje je više od pet miliona ljudi ušlo u interakciju sa ovom Facebook stranom.
Mogućnosti su ogromne i uzbudljive. Ne samo da fanove možete filtrirati kroz FAQ, već im, poput knjiga iz detinjstva, možete omogućiti da biraju svoje avanture i  poglavlja u kojima se priča nastavlja. Personalizovane avanture teško se zaboravljaju.
Da li bi zbog sve češće upotrebe chatbotova Community Manageri trebalo da se zabrinu za svoje radno mesto? Nikako, jer koliko god automatizacija pomogla u inicijalnom vremenu odgovora, zabavi i instant isporuci ekskluzivnih informacija (sve češće ovu praksu možemo videti sa profilima poznatih osoba i bendova) ništa ne može da zameni toplu ljudsku reč.
Na našem tržištu chatbotovi se još uvek isprobavaju za neke osnovne marketing funkcije, ali pitanje je vremena kada će neki brend biti dovoljno smeo da uloži dovoljno para u dobru chatbot ideju i time napravi buzz u regionu ispraćen potencijalnom nagradom za kreativnost.
Dok se to ne dogodi, da li neko može da mi pomogne da izađem iz ovog korisničkog centra? Molim vas! Ima li koga sa druge strane? Potrebna mi je pomoć…
Jeste li tu?