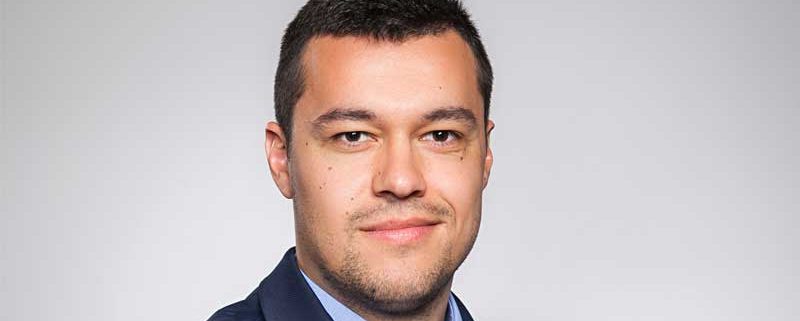 Konferencija "Prava mera medija"
By: Darko Jovančić, Digital Account Manager, Direct Media
October saw the Media Association hold a conference titled Prava mera medija (The Right Measure of Media), discussing the challenges, obstacles, opportunities, and overall situation in Serbia and the region when it comes to media metrics. The conference was marked by — in addition to high attendance — active participation of the audience, which once again confirmed that media measurement is a hot topic in Serbia and the region.
One of the conference panels I attended, Svet baziran na impresijama (Impression-Based World), focused on online measurements and also tackled the overall state of the media and advertising industry.
Will the two measurement systems in Serbia (Gemius and Dotmetrics) contribute to raising the quality of measurement to everyone's benefit? This was a legitimate question to start the discussion.
If we say that Serbia is at the very top in Europe and the world by the average time spent online, then we can easily and confidently say that this is a market with a lot of unused potential and opportunities, which means that room for improvement is evident.
In addition, any healthy competition betters the industry and pushes it forward. Consequently, this industry is no exception. The mere presence of Dotmetrics and Gemius in our market improves their measurement models, which gives us — agencies and advertisers — more relevant information and better quality insights that media strategies and media planning rely on. From this point of view, we will most certainly feel the advantages and added benefit. However, there is another side that says it's not good to have two measurement systems in one country, but instead it's better to have one that would give a clear picture and comparison between websites and that would apply the same measurement model to all websites. So from the very beginning we can agree that not everything is black and white — we have to identify what brings more benefits and steer accordingly.
The second topic discussed was whether the market's expectations in terms of digital are justified, considering that the whole region — including our market — is focused towards television. Will digital ever become an equal in our media landscape and, if so, when?
We often hear controversy lately over why is digital share lower than television share when the situation is different in Europe and the world. Does digital deserve a bigger share in the media mix? In all this controversy, we deviated a bit from the main purpose of our business, which is to contribute to achieving advertisers' media and business goals. The region's market is more cantered on television, because we are TV-centric. If we add that reach on television is cheaper than video advertising online, the natural response is that television is the backbone medium for brand awareness. However, is this always the case? Of course not, because the point is to find the ideal media mix, which is not predefined but rather tailored to every brand. And not just to every brand, but also for every campaign goal.
I'm not in favour of Serbia and the region going through the switch from TV to digital overnight just because that's what's happening in the West. We have to keep in mind that we are not the West, we don't share their habits, and force-feeding one channel is not the point. I would like to note another piece of information. And that is that in 2008 digital's share among other media in Serbia stood at 1%, while the same year saw a 19% share of digital in the UK. This is not a process that takes place overnight and most certainly not by force. If performance and hard sell are our goals, digital would surely be in focus. Because digital allows us to measure performance and optimize during the campaign to the tiniest detail, which is very important.
But does digital justify its expectations? Absolutely.
The third topic we touched on was our relationship with global giants, like Facebook and Google, which are becoming more and more present. Do we see them as a threat or an opportunity?
I can say that agencies and advertisers primarily see them as partners they work with for the purpose of achieving goals. They are a reality we need to adapt to. I wouldn't lightly say that Facebook and Google are that much superior to other channels because every channel has its strengths and weaknesses. This is reflected in the Google Display Network having lower viewability compared with banner ads placed on local websites (local display). And we all know how important viewability as an awareness metric is.
On the other hand, Facebook and Google have a great competitive advantage thanks to specific targeting and extremely low prices, which is often the deciding factor. Our economy and the local market would surely benefit from stronger local websites and publishers that can compete to the increasingly present big players. Direct Media is an agency that recognizes local publishers' efforts, and we always try to help them and join forces in working to strengthen their media infrastructure.