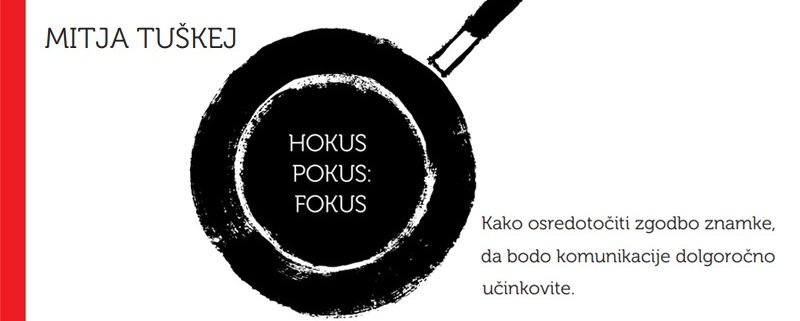 Ascanius Media Slovenia
Hocus Pocus: Focus
 "Hokus pokus: fokus", a new book authored by the region's prominent brand communications expert Mitja Tuškej, DIRECT MEDIA United Solutions affiliate Ascanius Media Slovenia's strategist, recently came out as part of the Slovenian monthly Marketing magazin.
The book's 340 pages will provide readers with an insight into how to focus the brand's story so that the communications become long-term effective.
"The brand story, when written the way that it upholds the values ​​and attributes that the audience associates with the brand, has solid foundations. If we complement the story with brand's most loyal group's values, views, and thoughts on top of it, we'll come closer to a story that can steer the brand towards better visibility and higher consumer engagement," expounds Mitja in the book.
Mitja builds up his knowledge and experience in the new book with new, leading-edge developments in brand management. He explores and describes the right path to the story of the brand fighting for its consumers within highly competitive market scenarios.
The regional edition of Tuškej's book No Friends, No Brands, which was voted the best 2015 marketing book in Slovenia, was a big hit in both Serbia and the region.
Mitja Tuškej is once again making real magic that allows brands to have and maintain their true focus, on themselves and on their actual target audience.