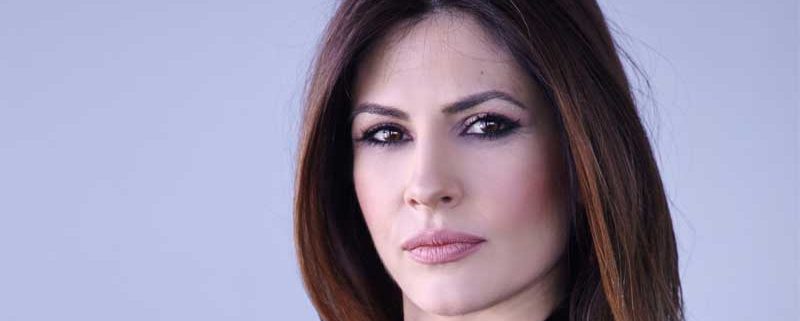 Konferencija "Future is NOW"
Direct Media's Corporate Communications Manager Milica Marković gave an interview to announce the "Future is NOW" conference.
How do you see the role of corporate communications in the light of the current changes in society brought on by the new technological revolution?
Corporate communications today have an opportunity to apply their knowledge of business and trends in the best way. They should leave the comfort zone and corporate shelteredness as soon as possible and become more proactive and brave, both when communicating externally and when supporting transformation processes within companies. People working in communications today are tasked with helping the management to a much larger extent to transform company stories, create new ones, and then sincerely live them. This path of corporate and communication awakening isn't simple, but if we want people to hear us, react, and respect us as leaders, we must look at the mosaic of different trends that make the current social context and identify and adopt those that best resonate with the company mission and that will have an impact on our target audience in the future. These changes are often happening today at the same time through business transformation and communication. In this sense, I think that communicators within companies will have a far greater role.
 The number one topics in the global corporate world, and in recent years also here, are sustainability and digital transformation of business. Is sustainability a strategic advantage for companies?
We already hear that members of Generation Z will be the main advocates for saving the planet. They are fascinated by explorations of the universe, Elon Musk, and his Tesla program. They are more interested in climate change issues than previous generations. However, although it is equated with environmental protection, sustainable development also represents economic, technological, social, and cultural dimensions of society. It seeks to find out how can we do business in a way that contributes to the development of these areas or that at least doesn't bring them harm.  All this is becoming more challenging today, when we still don't know what the technological revolution will bring. That is why businesses have the responsibility to work together with all stakeholders in society to better understand and better respond to trends. Investing in sustainability is investing in the 21st century business.  Both in the world and in our country, there are many examples of companies that cleverly build their communication and brand strategies on such a holistic approach to business.
New generations and millennials as a demanding group are looking for innovative solutions and creative approaches to communication that will capture and then retain their attention. What is the best way to do it?
Exactly the things I mentioned. An authentic and sincere approach rooted in shared values, clear and quick communication across all channels used by your brand's target audience, good content strategy with a bit more creativity and courage to break out of stereotypes. We know that in search of new content the media today are picking up authentic stories from social media. Companies and brands looking for their voice should draw on the power of the digital channel where their target audience leaves sufficiently inspirational material.
 What does an agency need in order to build a successful communication strategy?
Successful communication strategies developed by Direct Media are based on great knowledge, excellent grasp of the communication process, media, and consumer habits, as well as in-house tools that help us in all of this. We have a research department that focuses on research of target audiences and further supports our strong Digital and Creative divisions, the media planners who optimize the investment into the advertising message, and the Account division that literally lives the stories of our partners' brands.  The system's crown jewel will be the newly launched Data Science department.
The market is flooded with different brands trying to find their place in the sun. What is the thing that a brand must have in order to set itself apart from the competition and get closer to consumers as best as possible?
"Focus, focus, focus!" To quote our affiliation network's expert Mitja Tuškej, who claims that focusing on the brand's story is the key. Communication is becoming increasingly open and direct today, it's integrated on different channels and media and virtually has no limits, it's happening everywhere and all the time. In this seemingly chaotic world, one should not lose focus of what the brand is and why consumers like it, as well as of identifying the brand's actual target audience, whether it's the same or changing and what this new target audience wants to hear about the brand.
Do you think that there's an innovation that will change or significantly influence the understanding of media and communication planning in the future?
The expectations from data science in marketing are high. Not only will the insights obtained by reading data give an entirely new value to marketing strategies, but the way agencies work and their culture will also change. I expect to see colleagues from different arenas brought together in the task to get the most out of data for various purposes. It will be interesting to watch the creation of a new team collaboration environment that is based on analytics. As the number of people who understand data grows, so will most certainly the number of opportunities for the company.
Are traditional media in terms of communication with consumers outdated?
I don't think of any medium as outdated, each has its own audience. The fact that we're bombarded with live streaming stories on nearly all social media does not mean that your target audience is not watching television at the same time. Generation Z even has the ability to absorb data and filter them faster and better. On the other hand, why use channels that are not used by your target audience and that don't make sense for your story? Once again we return to focusing on the story and to whom you're telling it.
What qualities should one have to work in corporate communications?
Agility is a buzz word in management and easily transferred to communications management. You must be ready to react quickly, to adapt the strategy, to plan for a shorter period of time, to monitor the effects, and to react accordingly. In order for a communications professional to be agile, he or she must have broad communication knowledge: be well familiar with all communication channels, know how to tell and brilliantly write a story, have a strategic mindset, and know how to read and interpret the results of digital campaigns. And, of course, be in the know on everything happening in society.