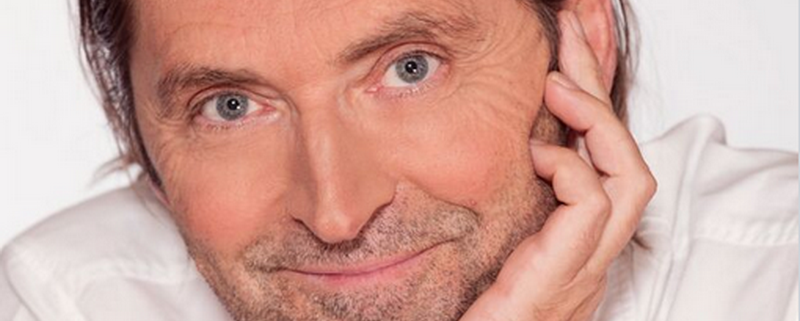 Adveriser Serbia
JUBILAR 25th GOLDEN DRUM FESTIVAL UNVEALS MEMBERS AND PRESIDENT OF THE JURY
The Golden Drum International Festival of Creativity is celebrating its 25th anniversary, heading back to its Slovenian coast home—Portorož—for the occasion. The festival will be taking place from October 17 through October 19 at the Slovenija hotel with myriad novelties announced for the competition section. The film lineup will be reviewed and judged by 22 top international experts helmed by the festival's longstanding friends—Adrian Botan and Jaime Mandelbaum.
CHANGES TO THE COMPETITION SECTION
The competition section remains divided into two segments, but instead of Best Piece and Best Practice, this time the event has devised two more functional questions: WHY was the film made and WHAT is the film about? The WHAT segment will reward the best two solutions and the most effective implementations, while the WHY segment will look at the ultimate reason for different communication practices. Each of the segments is further divided into groups and categories that reflect the latest trends in the advertising and creative industries.
Competition Vice-President Stojan Pelko describes the revitalized WHY segment as "a sign of the times, asking fundamental questions regarding professional ethics and social responsibility beyond the ad's functionality measuring." This goes hand in hand with another change to the competition: For the first time, features with social and humanitarian content will be included in a new WHY category called Social Good.
Adrian Botan will chair the WHY segment jury.
Adrian Botan is Global Executive Creative Director at McCann Worldgroup and President of European Creative Leadership Council. Adrian sees himself as a challenger, even more so today, as McCann's European creative advisor and Nestlé's Global ECD, confident that this is the only healthy behavior in a business that is prone to disruption and change. This is the kind of spirit he is determined to infuse into McCann's European offices, in addition to ruthless resourcefulness and entrepreneurial spirit.
Adrian Botan will serve on the jury panel alongside: Arina Avdeeva, CEO and Founder, Friends Moscow, Russia; Ali Bati, Head of Creative, Leo Burnett Bucharest, Romania; Arda Erdik, President and Executive Creative Director, Tribal Worldwide Istanbul, Turkey; Bernd Fliesser, Chief Creative Officer, JANDL (Vienna/Bratislava/Prague), Slovakia; Beata Hives, Chief Operating Officer, Uniomedia Communications, Hungary; Jakub Korolczuk, Executive Creative Director, Gray Group Poland; Žarko Sakan, Chief Executive Officer of New Moment New Ideas Company, Serbia; Maia Sharan, Deputy Creative Director TBWA/YEHOSHUA, Israel; Mitja Tuškej, Managing Director, Direct Media Slovenia, and Brand Strategist, Formitas BBDO, Slovenia; Cristiana Zito, Head of Strategy, DDB Barcelona, ​​Spain.
The president of the WHAT competition segment is Jaime Mandelbaum
Jaime Mandelbaum is Chief Creative Officer at Y&R Europe, where he oversees the Y&R creative process across the European offices. After only one year, Y&R was voted the regional network of the year at Cannes 2017. He is a keynote speaker at global events focusing on innovation and creativity and has a track record as a jury member at all major advertising festivals. His work has received awards at Cannes Lions, ADC New York, The One Show, D&AD, Clios, London International, Eurobest, NY Festivals, and ADC Europe.
Jaime Mandelbaum will serve on the jury panel alongside: Izabela Albrychiewicz, Chief Executive Officer, Wavemaker Poland; Susana Albuquerque, Creative Director, Uzina, Portugal; Sami Basut, Creative Director, Manajans/JWT, Turkey; Alexey Fedorov, Creative Director, BBDO Moscow, Russia; Wolfgang Kindermann, Creative Director, Isobar Vienna, Austria; Maria Miluševa, Creative Director and partner, Noble Graphics TBWA, Bulgaria; Nataliya Morozova, CEO Havas Group Ukraine; Alessandro Sabini, Chief Creative Officer, McCann Worldgroup Italy and Global Creative Director, Nespresso, Italy; Martin Svetlik, Digital Creative Director, McCann Prague, Czech Republic; Jan Teulingkx, Global Creative Director, Saatchi & Saatchi, Spain.