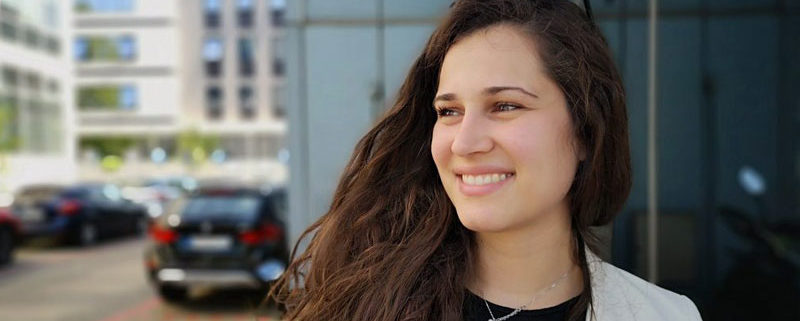 Adveriser Serbia
Milica has had many opportunities to hone her skill with tasks such as monitoring media, preparing market analyses, researching target audiences, and tracking global trends for the purposes of media strategies. She is particularly proud of her contribution to the development of the sentiment analysis tool—WOMA (Word-of-Mouth Analyzer).
She is a member of the International Advertising Association, Young Professionals, Serbian Chapter.
For starters, can you tell us about the name and content of your talk at this year's DIRECT MEDIA ACADEMY.
My talk is titled Brands Creating Buzz.
Direct Media has developed a tool called WOMA (Word-of-Mouth Analyzer), which is designed to analyze word-of-mouth data from the Internet with a special focus on analyzing data that is relevant to marketing.
WOMA assists in determining consumer sentiment towards a specific brand, detecting potential issues, checking virtual popularity, and quickly responding to crises and bad consumer experiences. My talk will address the importance of using this tool in day-to-day work and the benefits of using it.
Who do you see as prospective DIRECT MEDIA ACADEMY participants who should hear you speak?
I see them to include my industry peers, students, and owners of small and medium-sized businesses. In addition, I believe that all those who are constantly searching for additional consumer information would find my talk interesting and helpful.
What are the main educational objectives of your talk?
The development of the Internet has enabled consumers to become active content creators. There are now online communities (message boards) where consumers share their opinions and attitudes.
Consumers are sharing their experiences with other potential consumers who are seeking advice and making purchasing decisions based on the information they find online. Posts describing experiences have a high potential for going viral and can influence creating a buzz. These posts are available to everyone and they never go away. This huge reach and longevity are precisely where the importance of eWOM lies. Consumers are talking about brands, but are brands listening?! WOMA is!
What are the (educational) benefits for those who come to hear you speak?
The participants will have an opportunity to learn about sentiment analysis and its usefulness. Sentiment analysis is a qualitative analysis of the user's attitude towards a specific brand or product. It helps to find out what the real consumers of a particular brand think and feel about the brand. It provides insights and answers to those questions that could never be defined by quantitative analysis. It answers questions that would never cross your mind to ask and allows you to listen to consumers in order to learn more about them (your brand, your competition, the way your product is used, or trends).