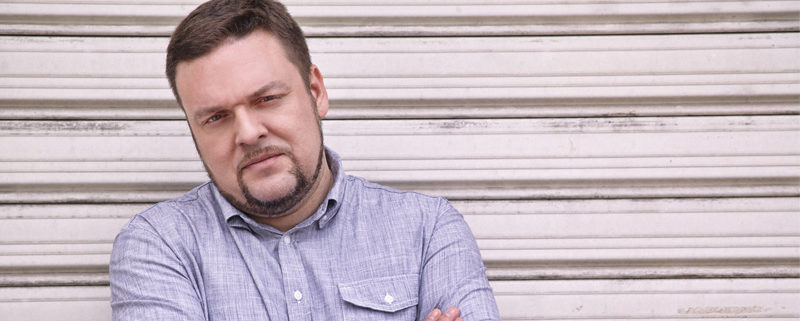 Original
What can you do to make your ads visible to those who are prospective users of your product or service?
By: Igor Černiševski, Digital Group Account Manager at Direct Media
Digital is all around us. Digital is also a word we see all around us. But what exactly does digital mean and why is it important for companies and all of you who are business owners?
Digital is above all a technology. A technology that is advancing at daunting speed, changing the world around us in a way that we could not even imagine twenty years ago. The impact that digital has on our everyday lives is immense. Can you imagine going through your day without your cell phone, digital TV, or reading news online? The amount of content that is put out on a daily basis through digital media is overwhelming. There are more than 1.9 billion websites currently online. More than 4 billion people in the world use the internet, and this year's internet traffic stands at a staggering 1,361,563,256,130 GB …
This amount of content has also resulted in correspondingly large amounts of ads that are delivered through digital channels. The average internet user is estimated to be exposed to more than 4,000 ads during the day. You can imagine that every advertiser is facing formidable competition. In the present situation, you're competing with every advertiser — not just direct competitors from your category.
What can you do to make your ads visible to those who are prospective users of your product or service?
First of all, you need to identify who those people are. And you need to do it as precisely as possible: how old are they, where they live, what are their interests, what websites they visit, what brand pages they like, do they buy or order online and if so what, etc. The idea is to try to obtain as much information as possible about their needs, habits, and behavior. To try to paint a portrait of your consumer in your mind.
Why is this important?
Because that way you'll know exactly how to approach them and what they want to hear from you. When you sell your product in a brick-and-mortar store, it's always easier to offer it to a regular customer since you know exactly what they bought before, what interests them, and how much money they have. The same goes for digital campaigns. That's why you must properly identify your target audience.
What you'll tell them is just as important. You can't talk the same way with a philosophy professor who's about to retire and a teenager who's about to graduate. In essence, as an advertiser, the message you're sending is the same, but the way you're sending it is radically different. Once you've taken the first step and pictured your consumer, try to put yourself in their shoes and experience your ad messages as the recipient. Although it sounds simple, this is actually very complicated, because it requires that you detach from your brand and see it from the other side, through the eyes of someone who knows nothing about all the things behind your brand that you take care of day to day. Try to adjust the tone and content of your ad message so that it is most understandable to the person you are talking to.
In addition to the message itself, you have to bear in mind that you are contending with fierce competition at all times. The most important currency in today's advertising world is attention. You can capture consumers' attention only if you are more visible than others. How can you achieve this?
There are several rules you should follow when creating online ads, especially banners. A banner should have three basic components: the logo, the value proposition, and the call to action. The logo can be of the brand or of the company, but it has to be clearly displayed and sufficiently visible. The value proposition is the core of our offer: a product, a service, a discount, a campaign. The value proposition must be dominant in the ad and clear at first glance. The call to action is the component that separates digital advertising from all other media. In addition to being displayed, the banner's purpose is being clicked. Every click on the banner takes the user to the landing page, where we get a chance to show more details about the offer itself: video, gallery, tests, order form … The call to action must be clearly differentiated in relation to the rest of the banner in terms of size, position, color, and font.
In addition to the three key components of online advertising, we must always focus on the environment where the ad is being shown — we need to adjust it so that it has a frame and that its color separates it from the surrounding content, and it would be ideal that it draws attention with a discreet animation.