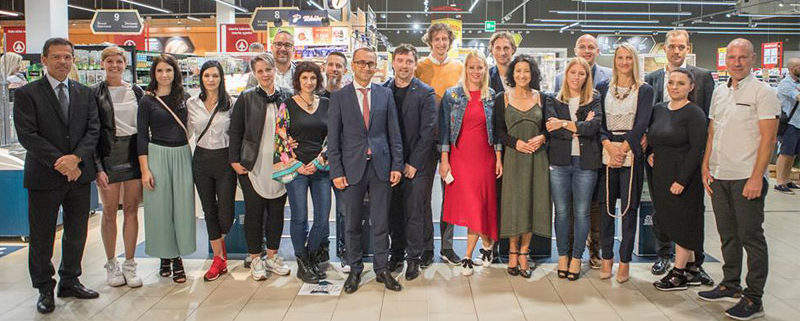 Marketing Magazin
Learn about the products of Slovenian entrepreneurs who will be competing in the third season of the entrepreneurship initiative Go, Slovenia (Štartaj, Slovenija) for the Hit Product award. The new season starts in October with Matija Goljar as the host on Pop TV.
The third season of the award-winning Go, Slovenia project is set to start, with participation from Spar Slovenija, Pro Plus, Formitas, NLB, and Summit Motors Ljubljana. The goal remains the same — supporting local entrepreneurs.
Spar's shelves are stocked up for you to try:
Ready-made pancake mix Palačinke takoj!;
Cereals meal MUL'C and Moje presne Granoledo;
Milk spread with fruits and nuts Marmele;
Iceream popsickles La Popsi;
Nutritional supplement Kolagen shot;
Shampoos and conditioners 4kidsandus and
Natural multi-purpose spray pet care Yanika.
The winners in the previous seasons were natural deodorant cream Nelipot (you can read the interview with the founders here) and snail slime cream Noela.
In addition to the start of the new season, another news is that the Go, Slovenia project has been recognized also by the professional community. Among other things, the project won the grand award at the 26th SOF,  the silver award at the WARC Innovation Awards 2017, and the American Chamber of Commerce in Slovenia voted it the best business practice in the industry in the the Best of the Best  program.