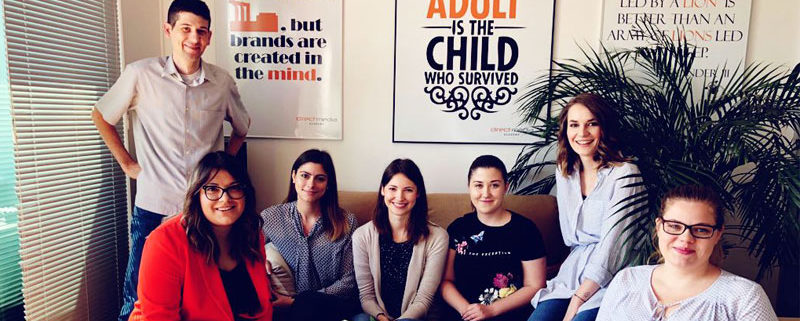 Hura!
After this year's Communications Days successful Direct(ly) Digital workshop, Direct Media's digital team partnered up with several other agencies to play host to Zagreb's Faculty of Economics and Business students as part of their project assignment for the Digital Marketing roundtable
Direct Media's digitalists Managing Director Vedran Petranović and Junior Media Planner Iva Markota took the time to show the young teams visiting from the FEBZ firsthand what average agency workday and working with clients look like—from the brief through the final report.
"This assignment uses real-world examples to demonstrate the potential of digital marketing and teach them about tools that they've only been hearing about until now. We approached the assignment very seriously, so you need not worry about the future of digital marketing in Croatia :)," Vedran said.
The practical segment was prefaced by a crash course for the students, after which the teams received their briefs and instructions and set out to develop and plan the campaign. Before each stage, the students came in for consultations and in the end showcased their work at the agency, which served as a sort of dress rehearsal for appearing before their professor and peers.
Both Digitalke and Blow Mind impressed us with their skills and effort, so we ended up playing a few rounds of darts to wrap up. 🙂