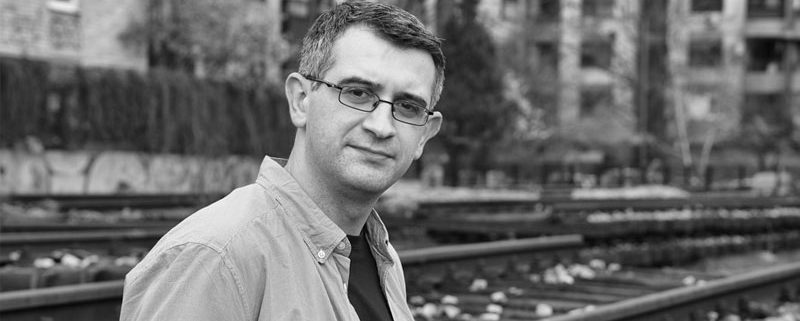 Adveriser Serbia
Danko Kardović became passionate about data at the very beginning of his career, while working as a research assistant at Direct Media System. Today, he is in charge of conducting and supervising all media and marketing analyses and research necessary for developing media strategies.
He loves numbers, firmly believes in the principle that you're either giving precise information or you're not giving it at all, and truly thinks that art can manifest through figures.
For starters, can you tell us about the name and content of your talk at this year's Direct Media Academy?
– The title of my talk is Future is Here. Whether we accept it or not, the tech revolution of the late 20th and early 21st centuries has forever changed the way we live. Today, information/data is the most valuable currency, and people across the globe can get in touch faster than ever before.
The future is already here, and AI is most certainly part of it. AI is the exact focus of my talk. My presentation tries to teach more about the application of artificial intelligence and show how close AI is to entering many aspects of our everyday life—especially in the marketing world.
Who do you see as prospective Direct Media Academy participants who should hear you speak?
– The potential academy attendees include primarily our peers from the advertising world, especially marketing lovers. That is definitely not to count out small entrepreneurs and students—our future colleagues—who are tasked with infusing new, fresh energy.
What are the main educational objectives of your talk?
Artificial intelligence is definitely going to shape our future and our lives. The goal of my talk is to "prepare" Academy participants for changes that await us.
These changes will take place very quickly, and we must be prepared for them and, above all, we must welcome them with an open mind. The worst thing we can do is get scared or not think about it at all and ignore it.
What are the (educational) benefits for those who come to hear you speak?
– The attendees will get a chance to hear about the latest trends in AI. A special segment of my talk is dedicated to the application of artificial intelligence in the marketing world and how it's shaping more and more aspects of our profession. The participants will have an opportunity to catch the new wave that artificial intelligence is bringing to the world of advertising.