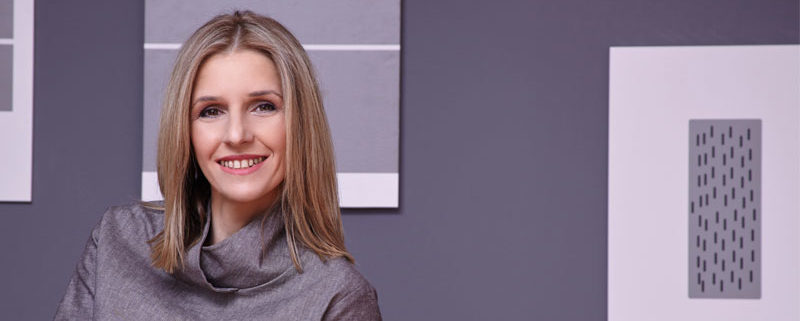 Direct Media
We cannot engage in communications and marketing if we do not have a wide range of interests and knowledge from different fields. Therefore, we are devoting one more summer to education: this year's Summer School has started – its doors opened with Miša Lukić's talk on "Understanding Energy Blocks".
Written by: Marija Matić, Media Planning Director and Program Director of Summer School at Direct Media
Summer is my favorite season. Clear and sunny skies, warm and nice weather… Maybe because I was born in the summer and I love the sun, maybe because days are the longest then and it is a time for vacations…
I really love summer.
And since 2010 every summer at Direct Media is more interesting than the previous one. Not because we have more and more work to do, and seasonality is no longer present as the summer is now like any other part of the (working) year, but because for nine years already, from the first to the last Thursday of the summer, talks are held at the Direct Media Summer School.
It started quietly with only one goal – to show that we cannot engage in communications and marketing if we do not have a wide range of interests and knowledge from different fields. Everything is a medium, and knowledge of media planning must include broad education. Not only formal but informal too.
Through more informal topics we started to look at some fields that are not directly related to our operational work, but they certainly influence the spread of perspectives in the area where different types of communication occur.
We skillfully walk across topics like a cat on the roof.
You want to be cool? – Come to Summer School 😎
The real values stand the test of time, and the Summer School showed and proved its worth. Without imposing attendance requirements, the school has become popular with employees, appealing to lecturers, important for the market, interesting for advertisers. A trendsetter and innovator. It is always sold out and new talks are eagerly awaited. We look forward to the beginning and as soon as it is over, we can't wait for the next to start.
The Summer School is intended for Direct Media employees, while people from various professions are invited as speakers: advertisers, writers, journalists, actors, TV presenters, entrepreneurs, musicians… So far we have had the opportunity to hear over 80 speakers and I would like to thank all of them once again for coming, setting aside their time, and sharing their knowledge with us. For us, at Direct Media, these moments are invaluable. What we greatly appreciate is that all the speakers come as our friends, and the atmosphere is so relaxed that not only do we learn but we also have lots of fun – it's like taking part in an amusing workshop.
This positive energy spurs great talks. A lot of scoops have been shared here. Zoran Kesić announced his show 24 Minutes in our Summer School, several new magazines in our market were unveiled here too, the team behind Njuz.net held a talk at the time of launching the website, and one of the first showings of the film Mali Budo was at our Summer School.
And so, together with our guest speakers at the Summer School we became actors – a workshop on acting was held by Ivan Jevtović, cyber lawyers – we learned about our cyber law and online data protection from Đorđe Krivokapić from the Share Foundation, stylists – about styles and dress codes we learned from Ashok Murti and Igor Todorović. We also visited the Olympic Games in Rio through the talks of Dejan Kozlina from the Serbian Olympic Committee, as well as many other sporting events through the talks of journalists Svetlana Danilović and Slobodan Šarenac, we heard about the latest global technologies from Bojan Leković, the owner of the website KupujemProdajem, listened in person to the radio stars Gorica and Dragan, Daška and Mladja and enjoyed their talks.
The 2018 Summer School is packed with a lot of interesting topics. Each week many speakers will share their innovative and inspiring stories with us.
We will keep up this pace until mid-September and through our Summer School we send out the message:
Be cool, keep improving!